The whole process of Office365 implementation went well. VLAN's engineer has been helpful during the implementation to ensure we don't encounter issues on sending and receiving emails. The engineer is always reliable and the expertise level is great. Directors of AIF happy with the service provided by VLAN Asia Sdn. Bhd.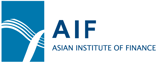 Asian Institute of Finance
Client Engagement Associate: VLAN has been great in ensuring our smooth transition into Zendesk. They've always been helpful and diligent in addressing queries. I would definitely recommend them for anyone looking to incorporate Zendesk into their processes!

Communications & Operations Analyst: Throughout the process from inquiry to delivery, VLAN has been quick to respond while always providing cost-effective value solutions that meet our needs. We highly recommend their services.

Conspec Builders (M) Sdn Bhd
VLAN has been very informative at the beginning for advising us on our IT solution and has been very helpful while in the migration process of our email management system. The support service is swift and accurate. Good job to Vlan Asia!

Microsoft 365
Your best online office.
✔️ Work from anywhere, anytime
✔️ Collaborate with your team effectively and efficiently
✔️ Stay up to date with the latest software updates
Zendesk
The world of customer experience has changed.
✔️ Reduce your customer support wait time
✔️ Have all customer request information in 1 place
✔️ Communicate with your customers on any medium they're comfortable on
Hubspot
Optimize the bridge between sales and marketing.
✔️ Manage sales pipelines throughout their stages
✔️ Create social media content and manage ads easily
✔️ Track and optimise your social media ad spend
Microsoft Azure
Cloud Infrastructure.
✔️ Migrate your office servers to the cloud
✔️ Reduce hardware and server maintenance costs
✔️ Stay compliant for server licenses easily
Xero
Stay connected with your financial data.
✔️ Access up-to-date financial reports anytime
✔️ Easy quotations, invoicing and payment tracking
✔️ Make reconciliation a breeze!
Digitalise Your Business Today
"Technology plays a crucial role in today's business. We're committed to help our customers do better in their business with the technologies we carry. Our growth stems from our ability to identify our customers business needs and matching it with a technology solution, regardless if we carry the product or not."
Lance
Founder of Vlan Asia